To Make Quality Mental Health available for all.
We are on a mission to create a one stop shop for Mental Health and Well-Being services and products through a quality focused cohesive ecosystem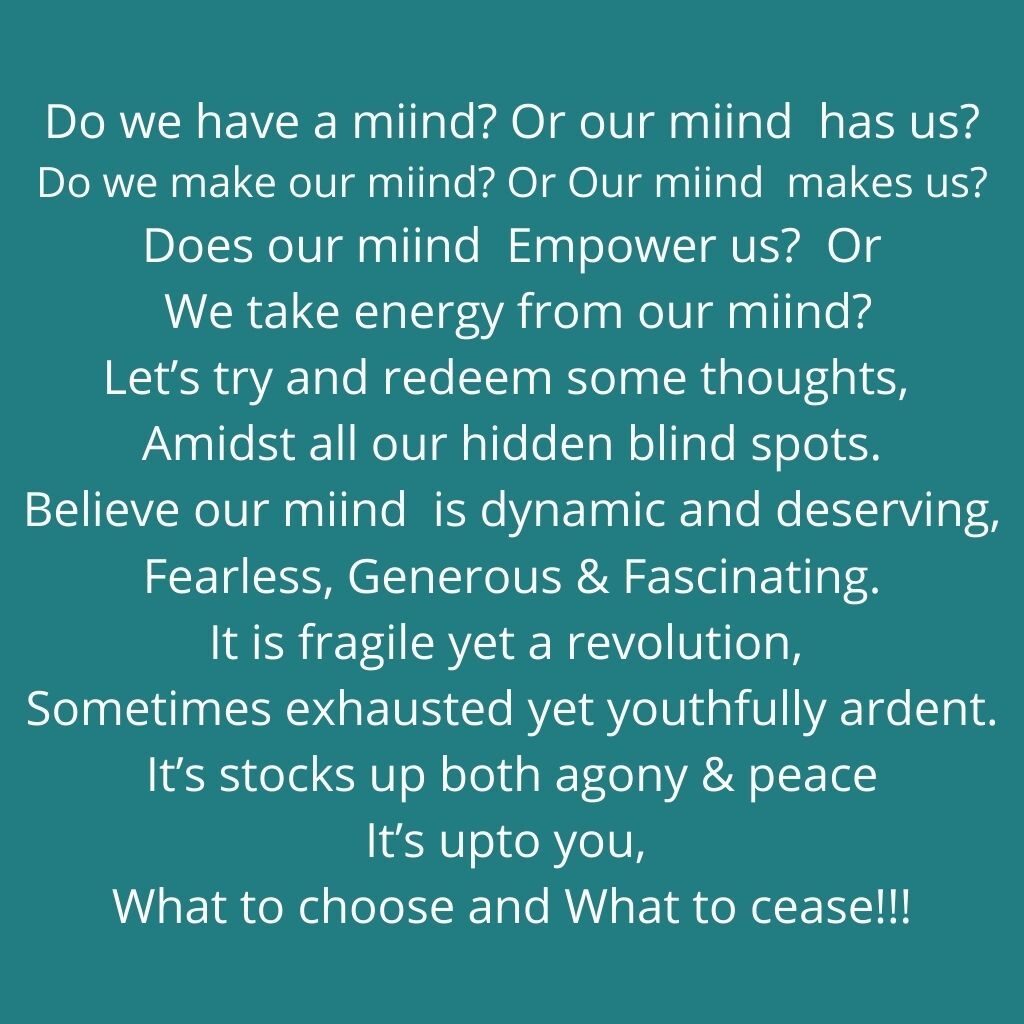 Why People Choose Us?
We offer mental health and wellbeing services and solutions for our patients beyond geography.
All our mental health professionals are professionally qualified and certified by Rehabilitation Council of India (RCI) & Indian Psychiatric Society (IPS)
Innovative e-solution deployed for treatment.
Wearables to keep track of mental health coming soon. 
Currently please reimburse. Insurance Credit schemes coming soon